So, like most 23 year old girls, I can't cook. And to make myself feel better, I shall assume that most girls my age can't cook. Sure, we can whip together a quick salad, grill some chicken, pretend we made Thai curry when we actually bought a jar of ready made Thai curry from Sainsburys, bake a dozen or more brownies, and make fresh orange juice. And maybe a little bit more than that – but definitely not a 5 star 7 course meal. Nope. Out of the question.
But having recently moved to London, I decided to host a little tea party for friends and family. I had my own little flat, so it was the perfect time to do something creative and fun, my way.
The decor was inspired by the obsession I have with everything copper. So I really tried to incorporate that into the overall effect – and it turned out better than I expected!
I have never been much of a cook, but I have had my fair share of making desserts, so needless to say, the sweet section of this was no trouble. The savouries, however, only exist thanks to my mum, who was on Skype all day teaching me how to make everything.
I'm probably the next Nigella Lawson, or Rachel Ray. *note the sarcasm*
Also, if you click here, it will lead you to a glorious page on the different desserts you could make in a shot glass! And this will lead you to the recipe I used for my shot glass dessert.
So anyway, here are a few pictures of the food I made, the jars I collected and spray painted, and everything else.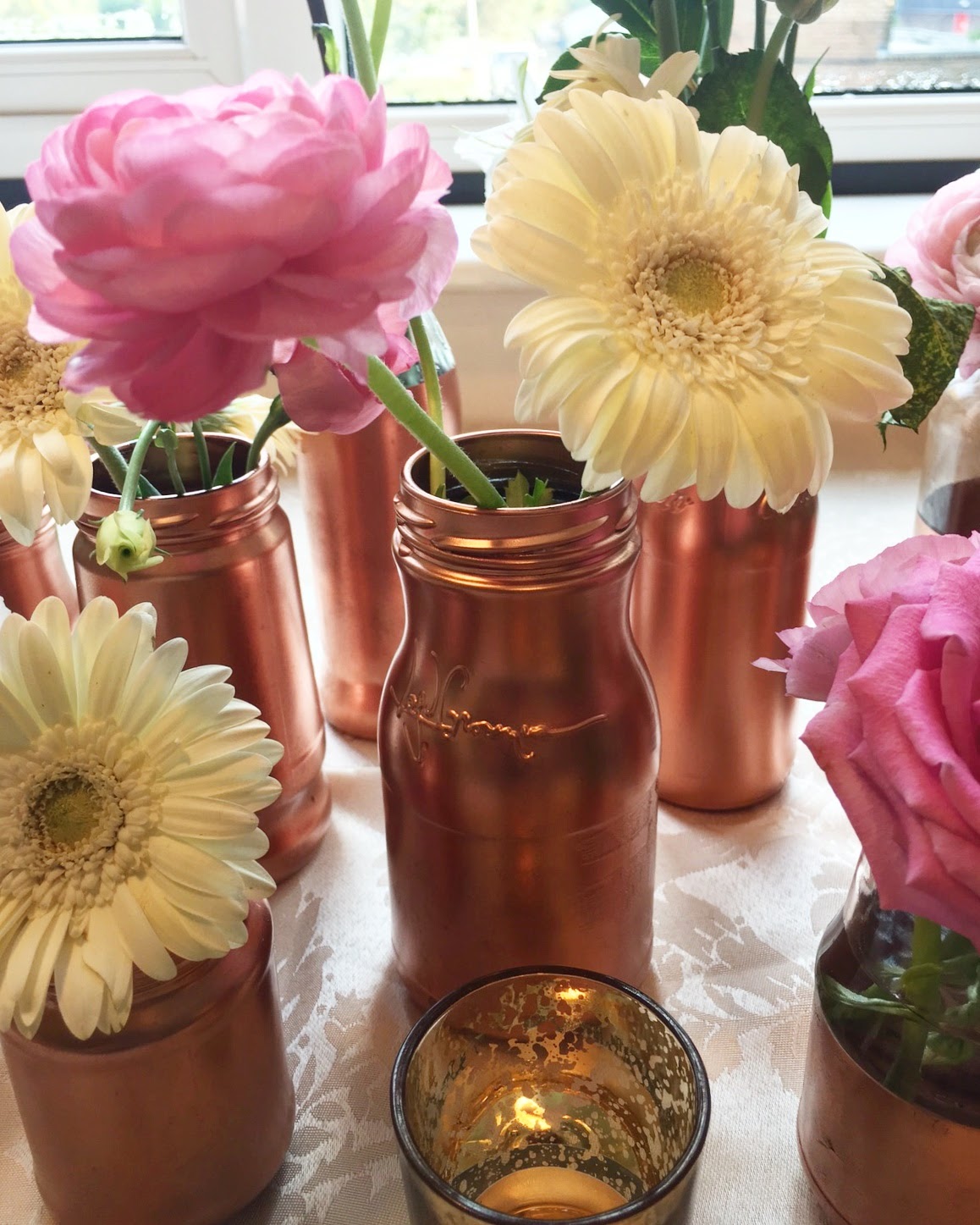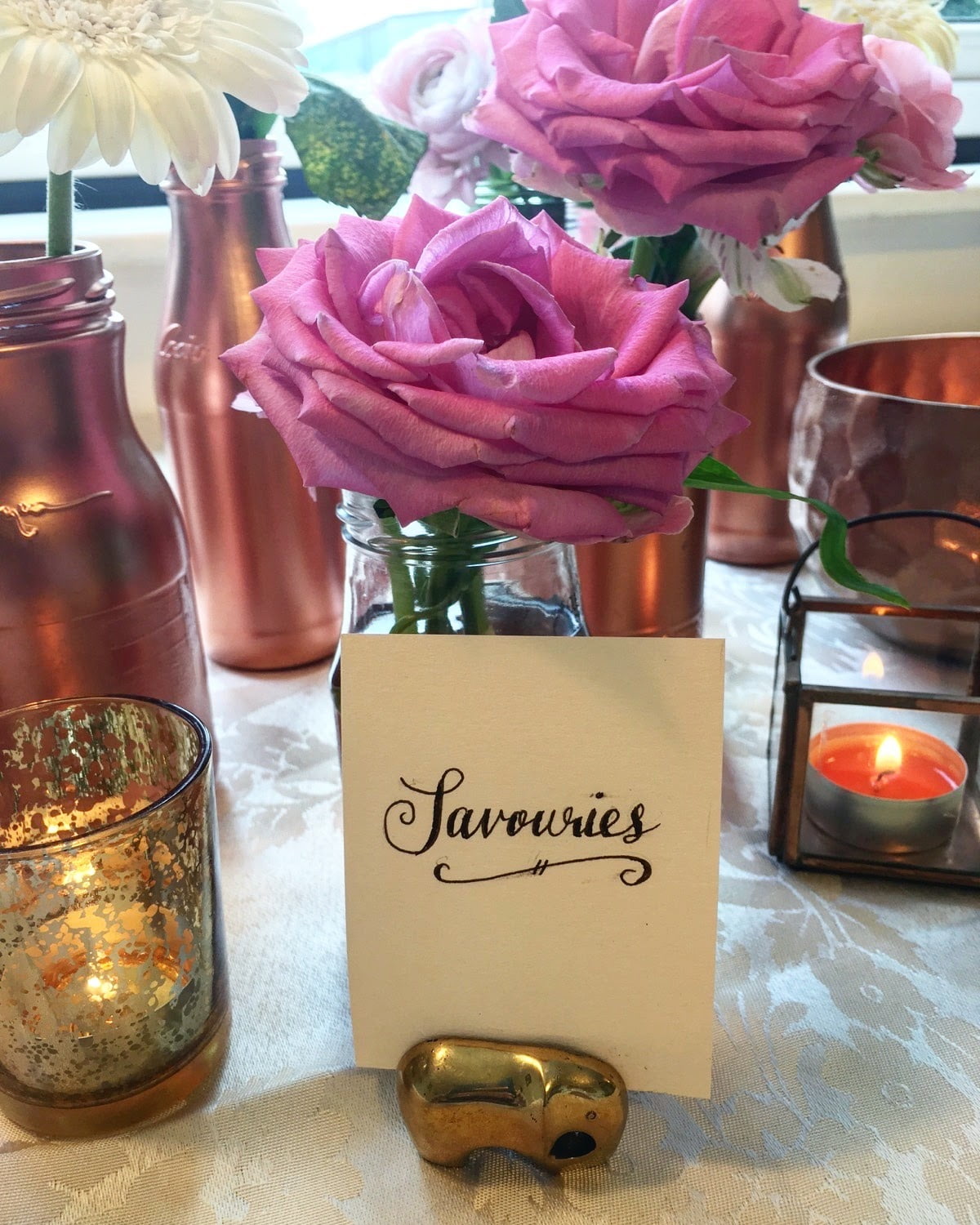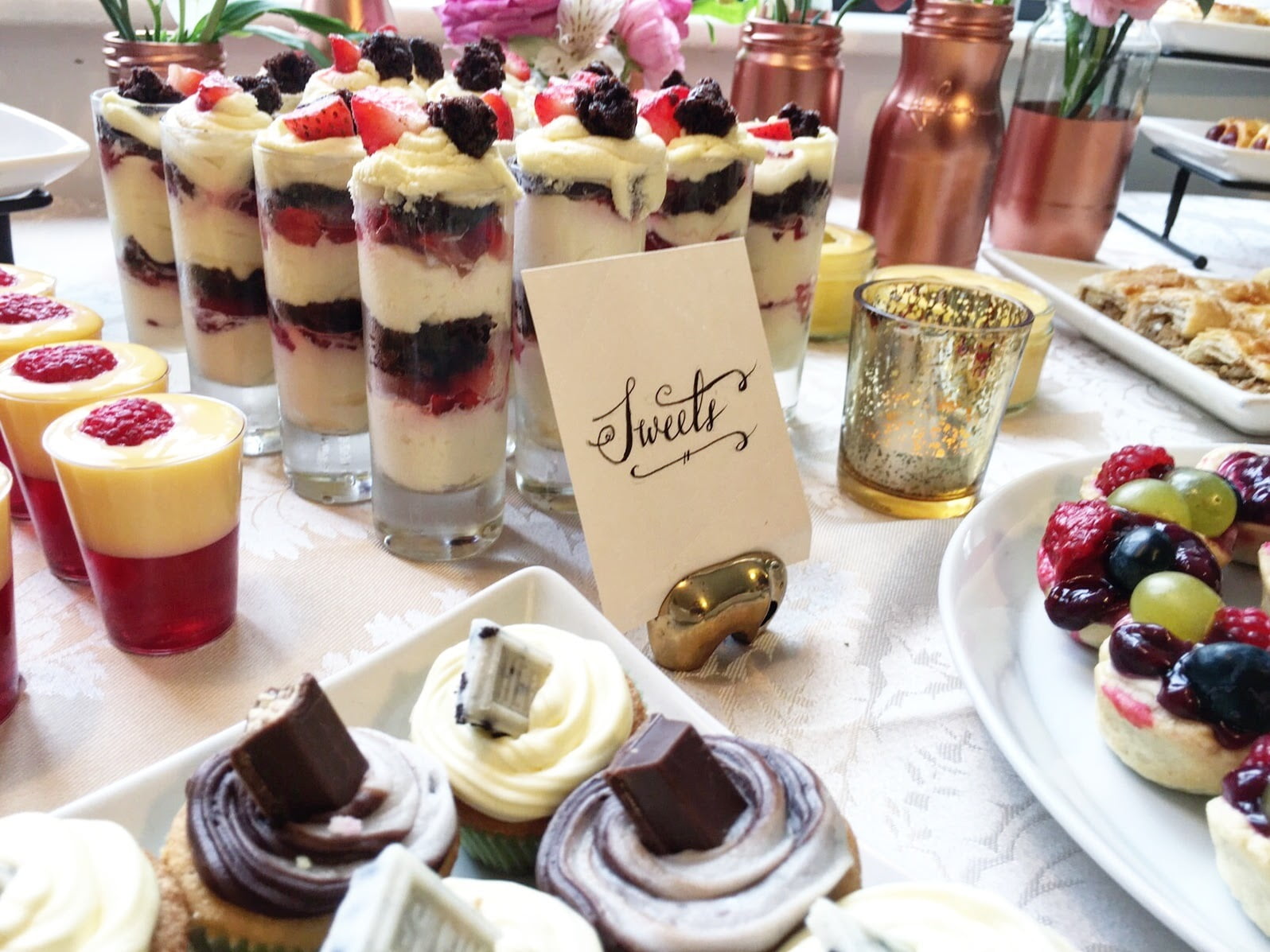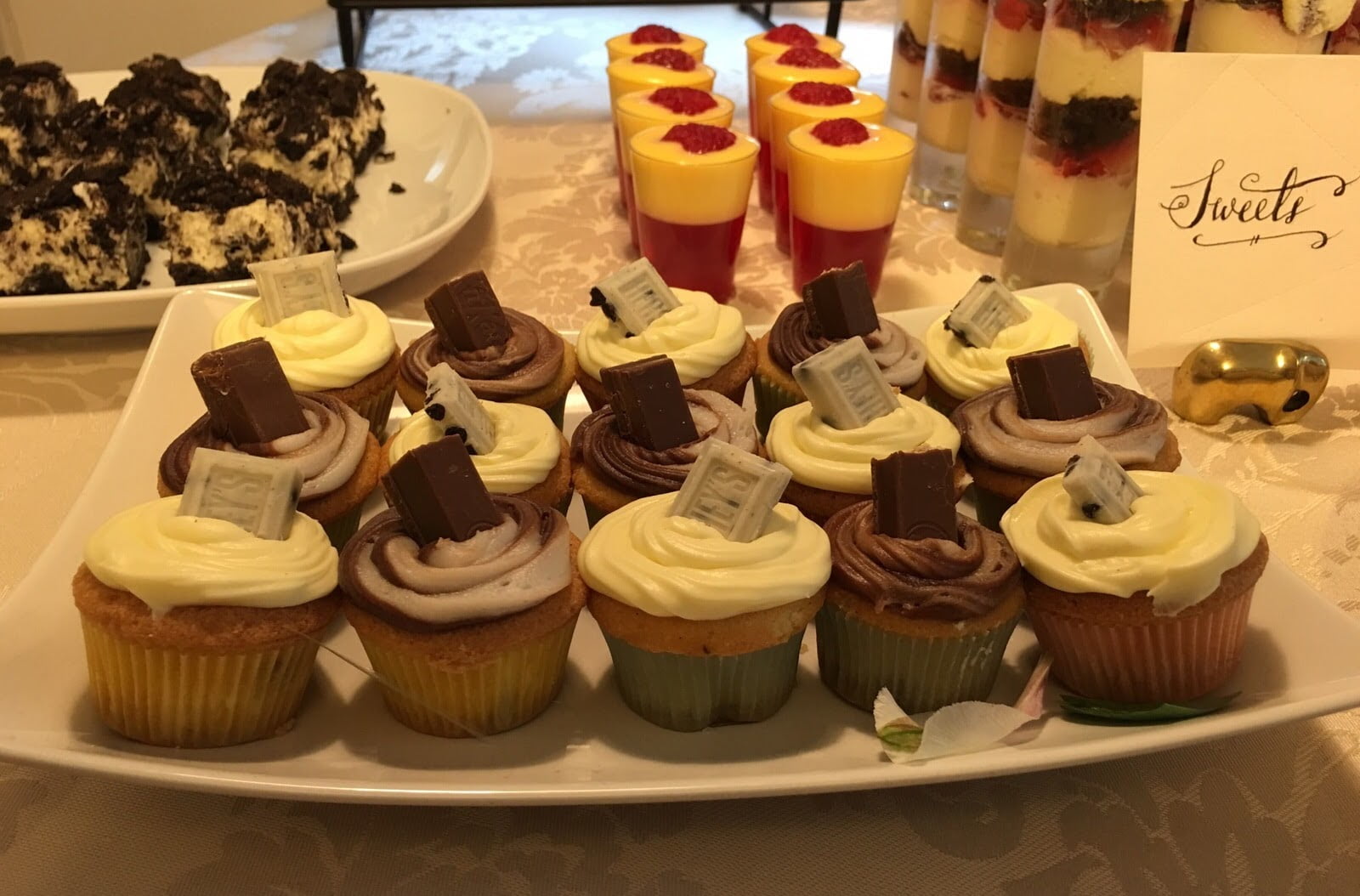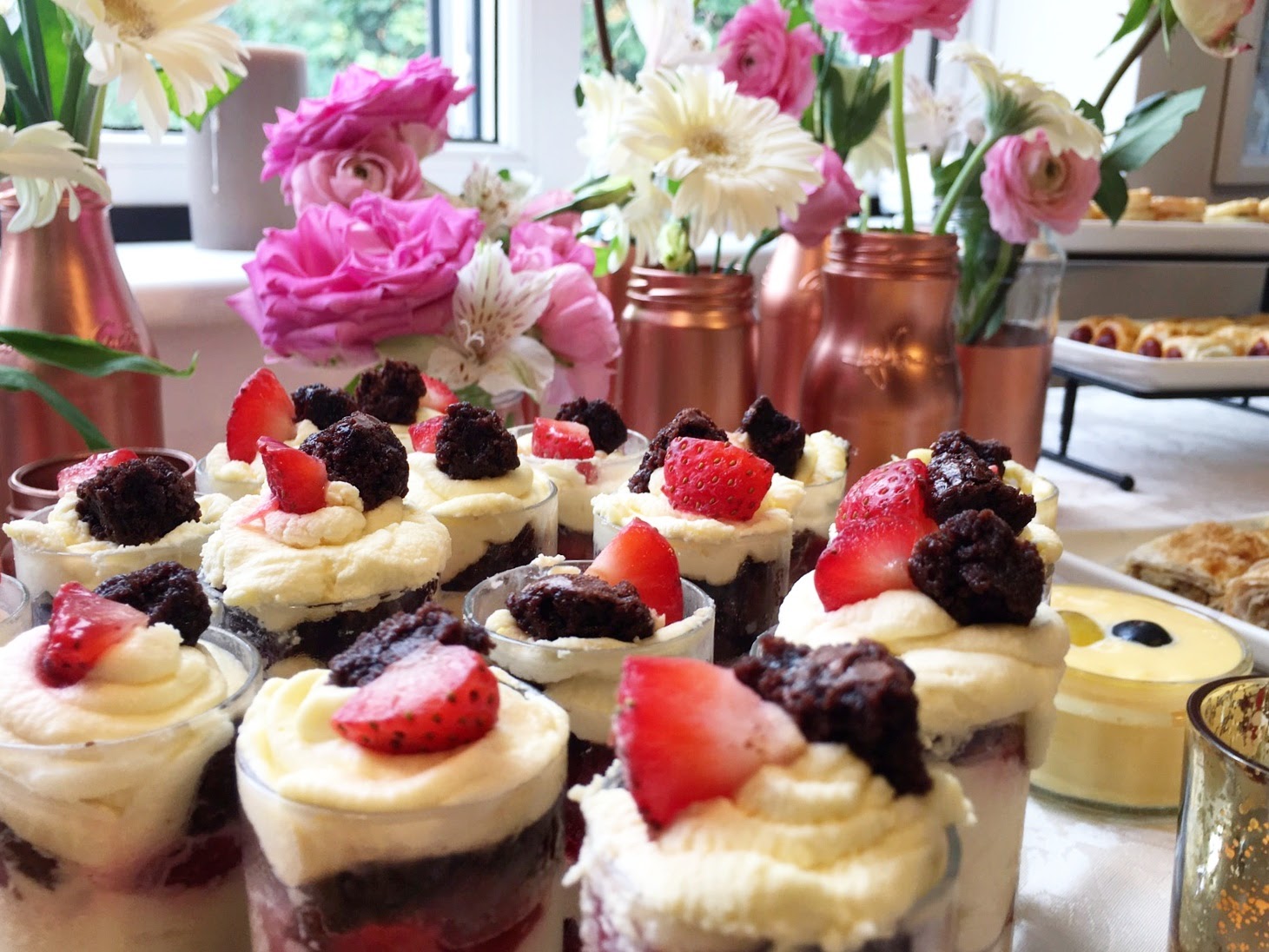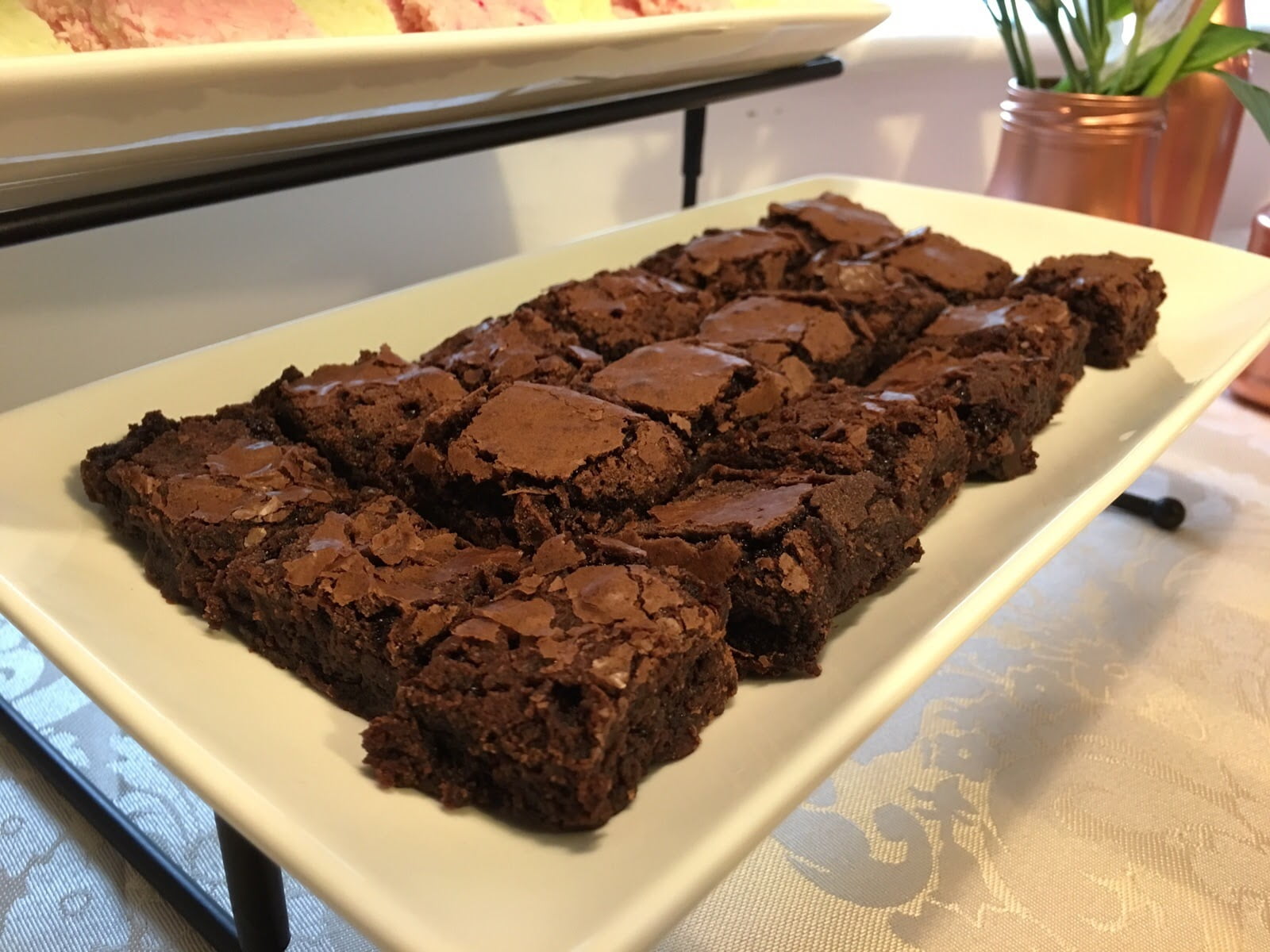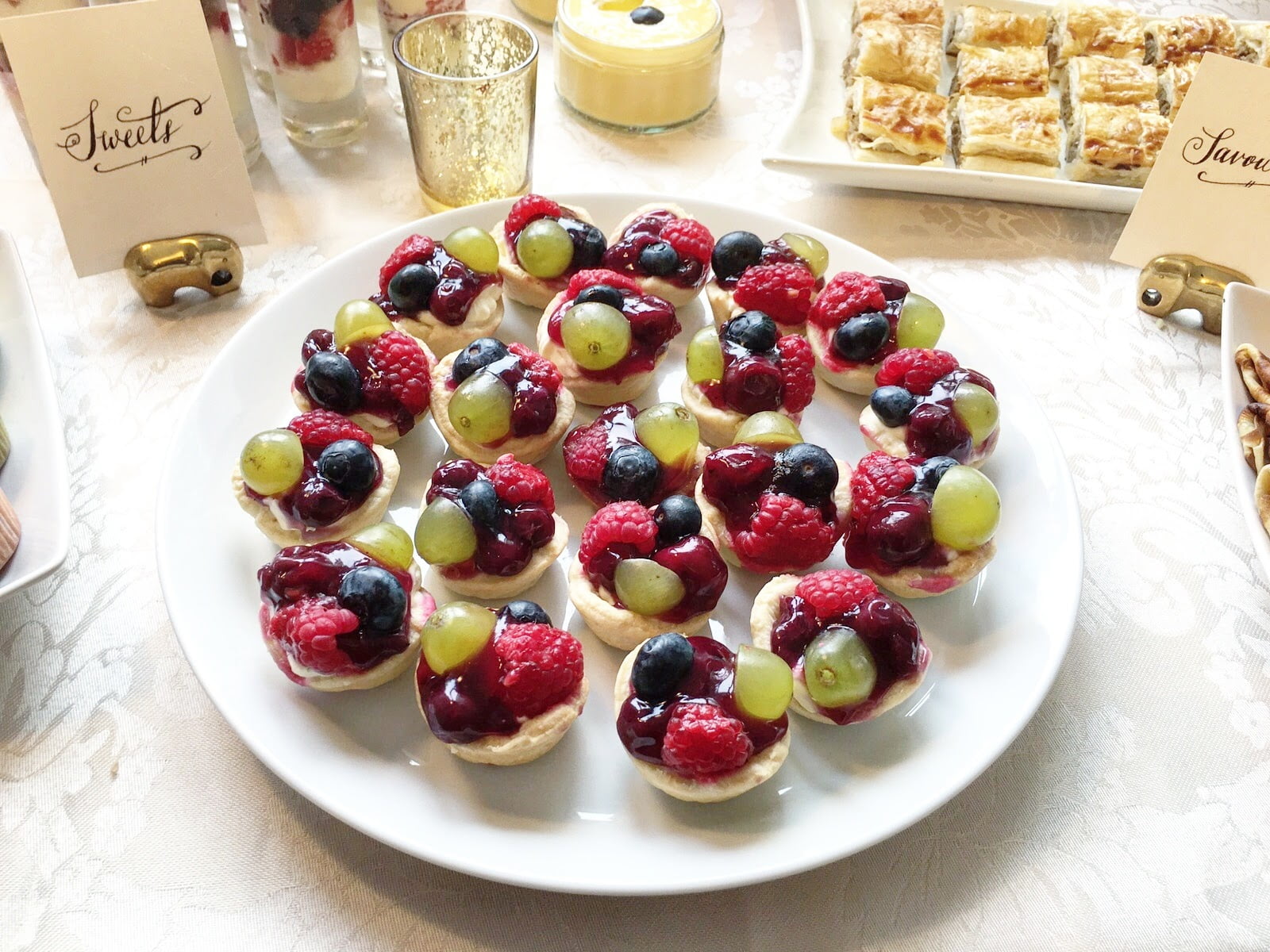 (P.S – Shout out to my husband for his beautiful calligraphy on the cards!)